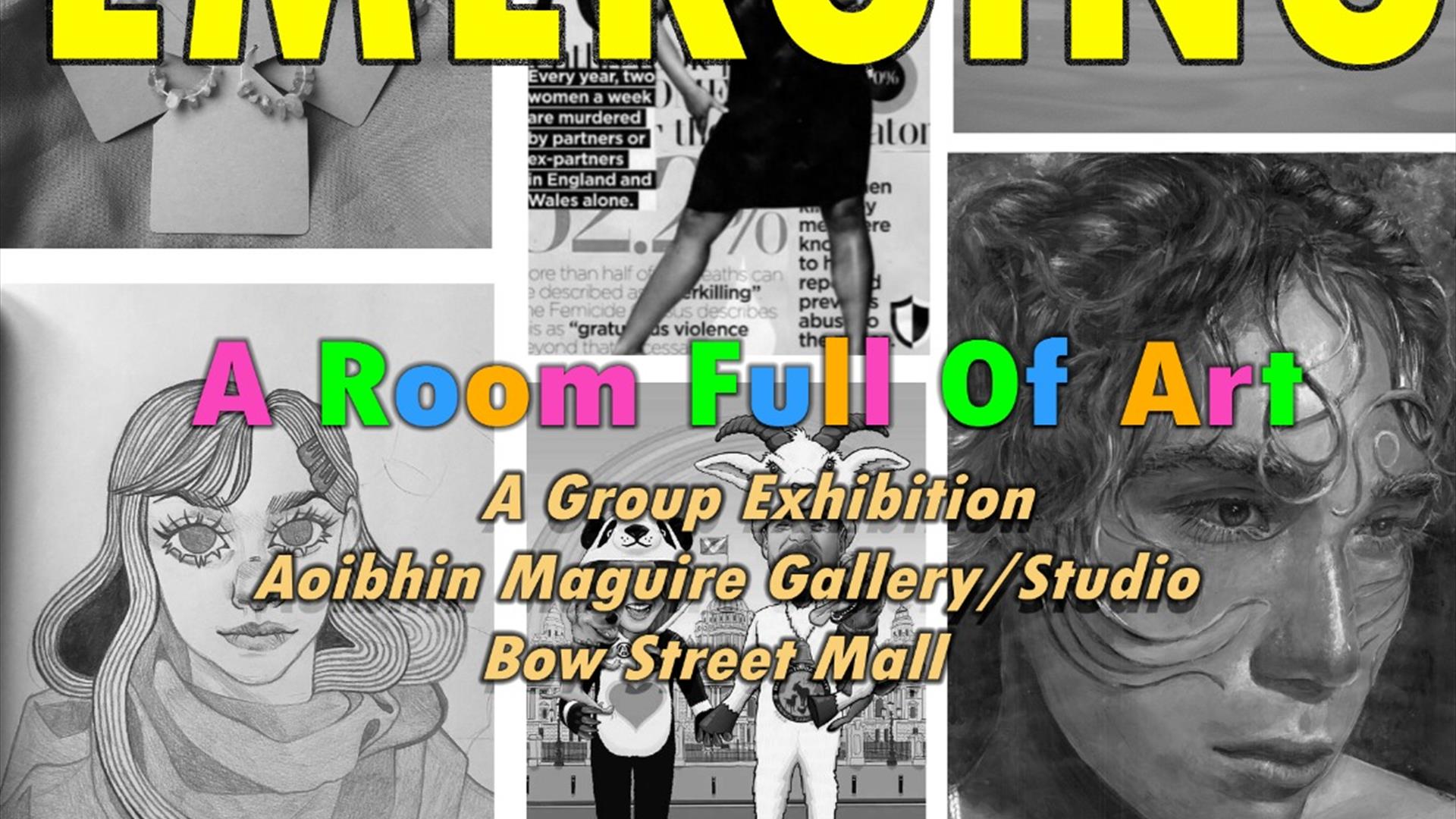 About
This exhibition will begin with an opening night on THURSDAY 19TH AUGUST from 5.30PM - 8.30PM. There will be live music, as well as limited seated drinks service too

The exhibition will hang through to Wednesday 25th August (times tbc but open every day), and one of our other exhibiting artists Andrew Goti will also be set up to do live caricatures on Friday 20th, Monday 23rd, Tuesday 24th and Wednesday 25th!

Most of the artists shall be present on opening night, so will be a fab chance to meet the people behind the artworks! All work will be available to purchase, so why not come along and support a local artist! There will be painting, photography, handmade jewellery /crafts, ceramics and lots more... And 2021 is all about supporting local rather than large!
As you all know, the past 18+ months has been very difficualt for artists, with limited opportunities. So... now it's time to start EMERGING
Please note that social distancing MUST be adhered to throughout the exhibition/opening evening. Masks MUST be work while walking about the space unless exempt and a 'ONE IN ONE OUT' will be enforced by out security if the space is at full capacity.
Facilities
COVID-19 Response
2m distancing in place
Face mask essential (not provided)