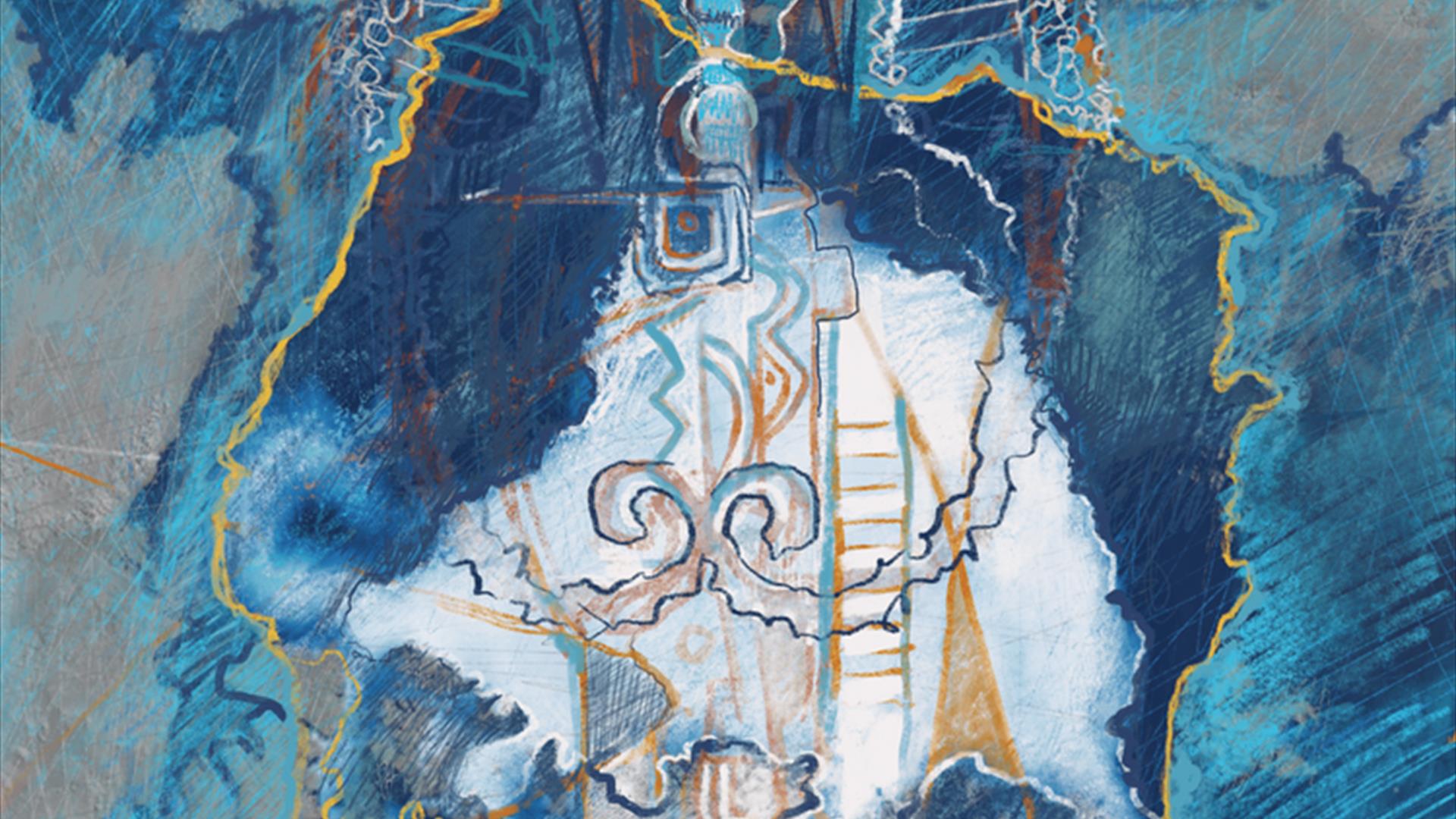 About
Now in its eleventh year, these exhibitions explore artists' different approaches to materials, methods of production and messages within their work. This year we have selected artists who have responded to the theme 'Sustainability.
Jasper McKinney MBE is an established practising artist based in Ireland and France making paintings, drawings and sculpture. McKinney studied at Brighton College of Art and Slade School of Fine Art, London, awarded an MBE in the 2013. He shows artwork internationally which reflects his experiences and imagination, along with his excitement and optimism for life.
Judith Waring is a visual artist working primarily in 3 dimensions and with the 'sculptural'. Concerned with materiality, process and scale her practice considers visual markers of time, of place and particularly of boundaries. The work is often site-specific and informed by imagined narratives. JW has shown work both nationally and internationally. Born in Belfast, JW currently lives and works in Denmark and N. Ireland; she is an External Lecturer at the University of Southern Denmark.
Mollie Mia Murphy is a Fine Art Media student from Dublin. A recurring theme in her work is the environmental impact Irish people have on our island. Her research on forestry takes in different factors such as settlement, colonisation and changes in culture and language.
About the gallery:
R Space's ambition is to increase access, understanding and enjoyment of contemporary visual arts, crafts, design and other related arts activities. It collaborates with a diverse range of excellent and challenging artists and designers working in different media, providing audiences from a wide range of educational, social and cultural backgrounds with different points of access to the arts.
R Space is a lively and welcoming environment that excites visitors into thinking and talking about the arts and provides an opportunity to purchase visual arts and craft and for their own homes and collections.
R Space exhibits the work of artists and makers who explore Materials, Messages and Methods of production of work that has meaning in its quality. It is important that their work considers What they use, Why they use it and How they present its outcome.
Facilities
Accessibility
Establishment Features
Parking & Transport
Frequent bus services
Off site parking
Station nearby
Taxi rank nearby
Provider Preferences