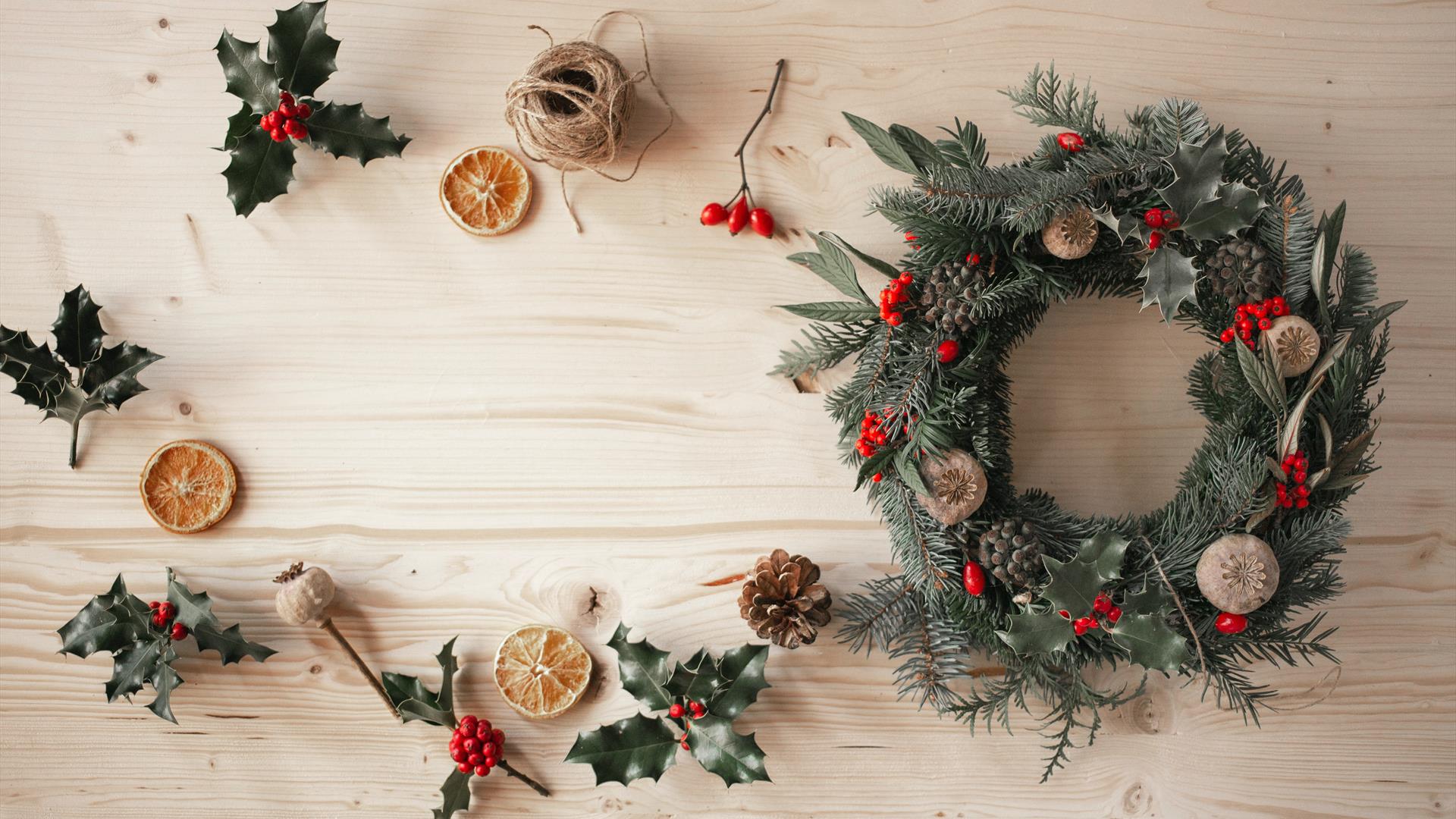 About
Christmas wreath making at Hilden Brewery was hugely popular last year. The wreaths were stunning with everyone surpassing their own expectations on their wreath making abilities.

Come and join us, or bring a friend or friends for a lovely shared experience of wreath making whilst enjoying a glass of mulled wine and some nibbles.

Our fabulous gardener, Sarah Johnston will talk you through it and be on hand for advice throughout.

You can look forward to leaving with a gorgeous wreath to brighten up your door.

You could also gift this experience to a friend or relative.
Dates: 14th, 21st and 25th November