Hillsborough Farmers Market returns to Hillsborough village during the last Saturday of the autumn months, August to October 2021. Set within the walls of the historic Hillsborough Fort and The Dark Walk it is a unique setting for a market experience. It is extra special for us to showcase the village again after the recent announcement that the village is to receive Royal Status.
With over 40 stalls to browse and a beautiful heritage village with independent shops and eateries to explore, a visit to Hillsborough Farmers Market is a really lovely day out. A rich and diverse food culture has evolved over the last 10 years in Northern Ireland, and this will be reflected in the range of producers at Hillsborough Farmers Market on Saturday.
The market will be a discovery experience of both established and up and coming food producers and creators with farm-to-market and artisan food producers complemented with a considered selection of artisan craft, art and sustainable living products.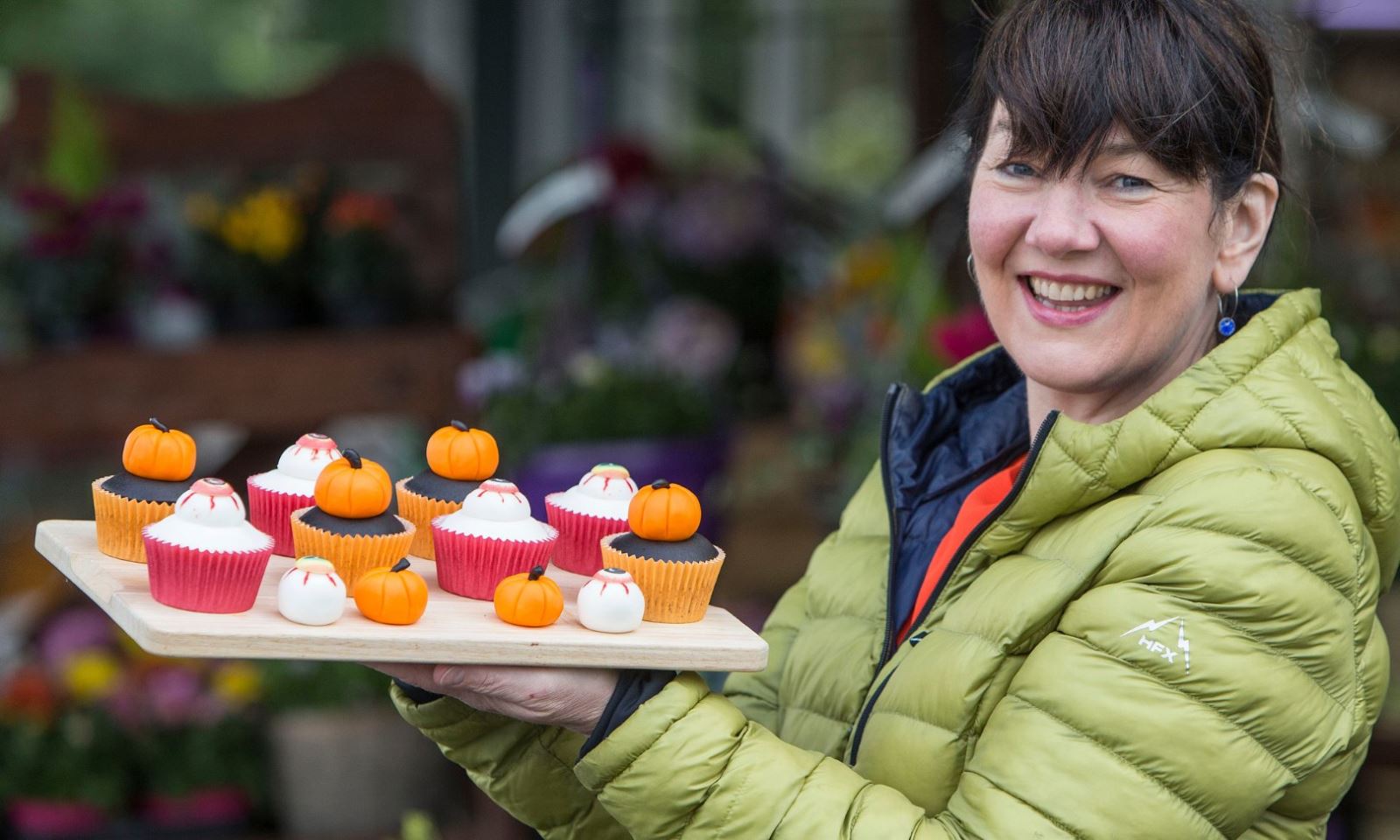 Multi-award-winning names and market favourites including Ispini Charcuterie, Deli Muru, Ballylisk of Armagh, Lecale Harvest, Cavanagh Eggs, Indie Fude, The Oyster Catcher and Ten Watch Chocolate will be with us, joined by upcoming artisans such as Spontaneous Deuce, Moon Gelato and Kin and Folk. Sustainability in food will be front and centre with regenerative farmers Castlescreen Farm, Seaview Farms and The Curious Farm bringing their heritage meats to the market. The rising interest in organic will be apparent with newcomers such as Microgreenway, Moocha Kombucha and local organics skincare creator, Mrs Rganics, also taking part.
The street food on offer for August sees the return of Tribal Burger and Crepes 2 Go, ably joined by FoodPath and Umami Pizza. The Curious Farmer has taken out his chef's apron again to showcase his meat and spice jars and the end of summer demands ice cream, and we are excited to have Moon Gelato with us with their unique ice creams. Saturday coffees are taken care of with another market favourite, The Fancy Fox and newcomer, Steady Neddy.
Finally on our summary round up, it wouldn't be a farmers' market with locally grown herbaceous perennial plants and this time we have Hillsborough's own specialist nursery Potters Hill Plants joining us. A considered selection of artisan crafts will be showcased by Ellie MacCandles, Black Top Studio and stunning natural soaps by Wildaboutsoaps.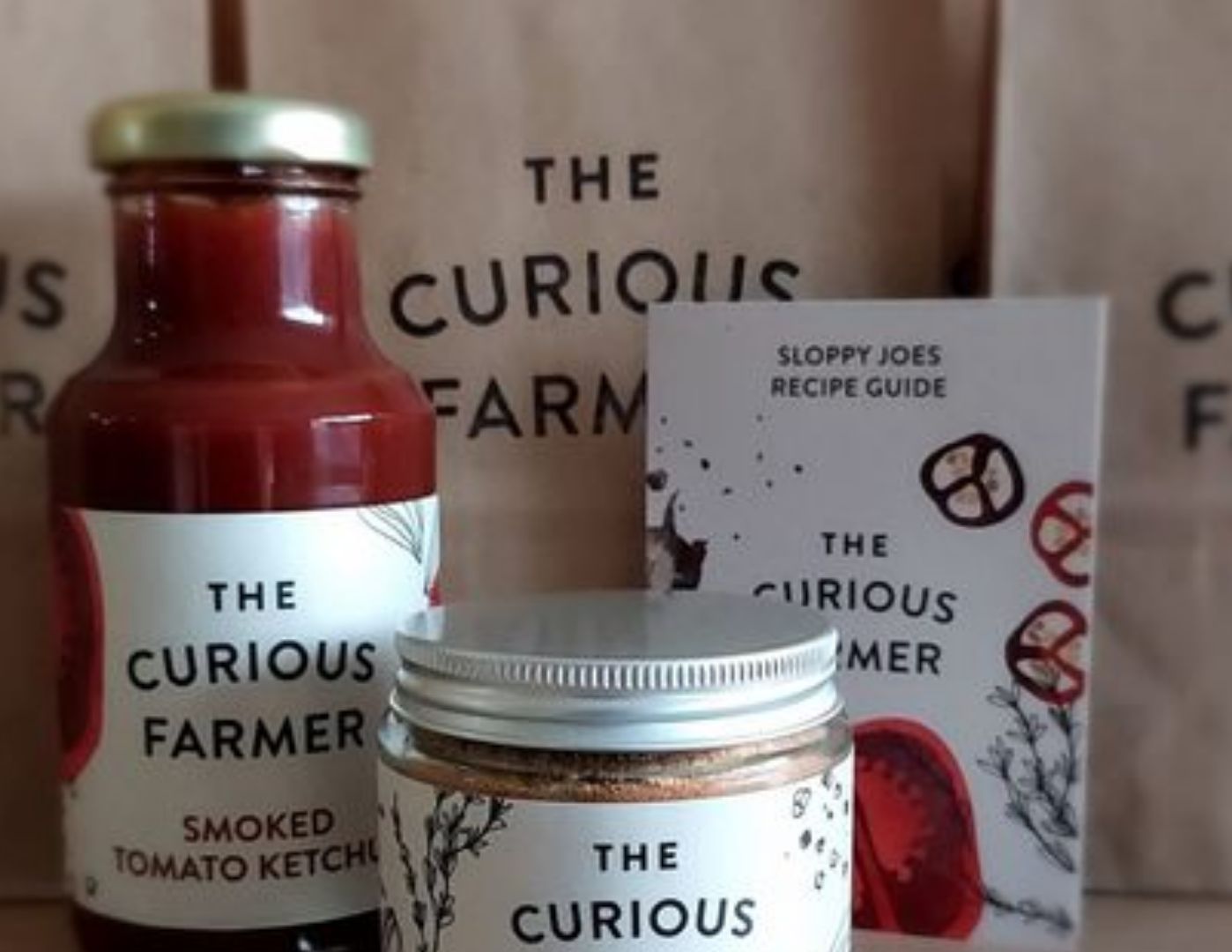 We encourage you to take in the sights and sounds of the market, get to know the food producers – get chatting, find out their story and pick up some useful and easy foodie tips and enjoy live acoustic music from local artists as you browse or take a seat over a coffee and bite to eat.
The market opens at 10am and closes at 3pm.
Getting the most out of a trip to the market couldn't be easier:
⚠️Follow the COVID-19 protocols in place
Park responsibly in one of the designated visitor car parks
- Hillsborough Forest Park
- Beechlawn School on Dromore Road
- Ballynahinch Pay & Display Car Park
♻️Bring a shopping bag to carry your goodies
🐕🦺 Dogs on leads are welcome
Entry to the market is FREE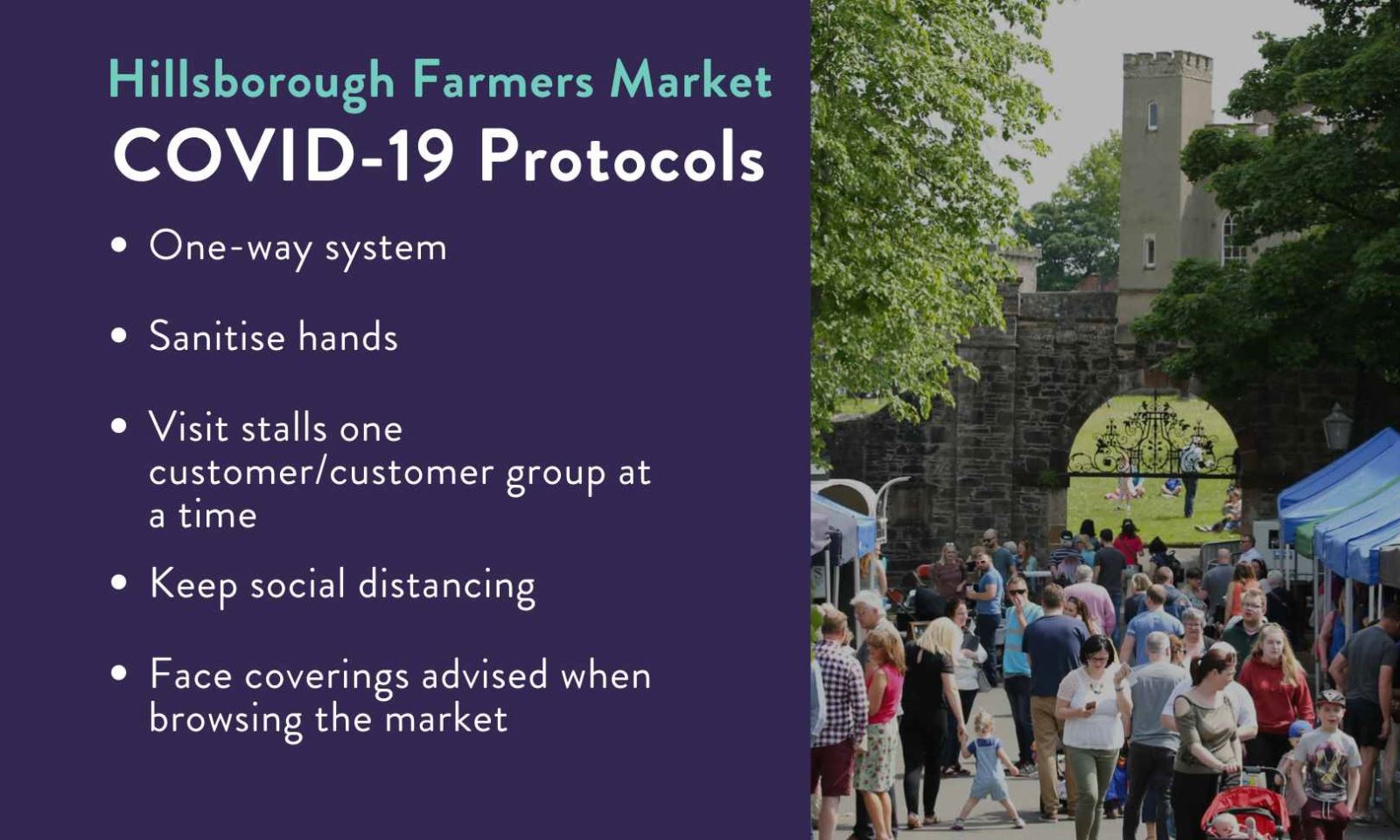 Hillsborough Farmers Market - COVID-19 Protocols
We want the market comeback to feel safe and be safe. One of the measures we have taken to do this is to expand the market into the Front Field area of the Fort. This affords us more space for visitors to browse through the market and still have space to relax and enjoy the vibe.
Entrances via:
Main St
Hillsborough Forest Park
St Malachy's Church
Sanitise hands regularly
Visit stalls one customer / customer group at a time
Social distance
Face coverings (if possible) when browsing the market
Personal responsibility to keep yourself and others safe
Other Information:
ℹ️ For more information on our COVID-19 policies, the full line-up of traders and a programme of events follow Visit Lisburn Castlereagh on our social channels on Facebook, Instagram and Twitter.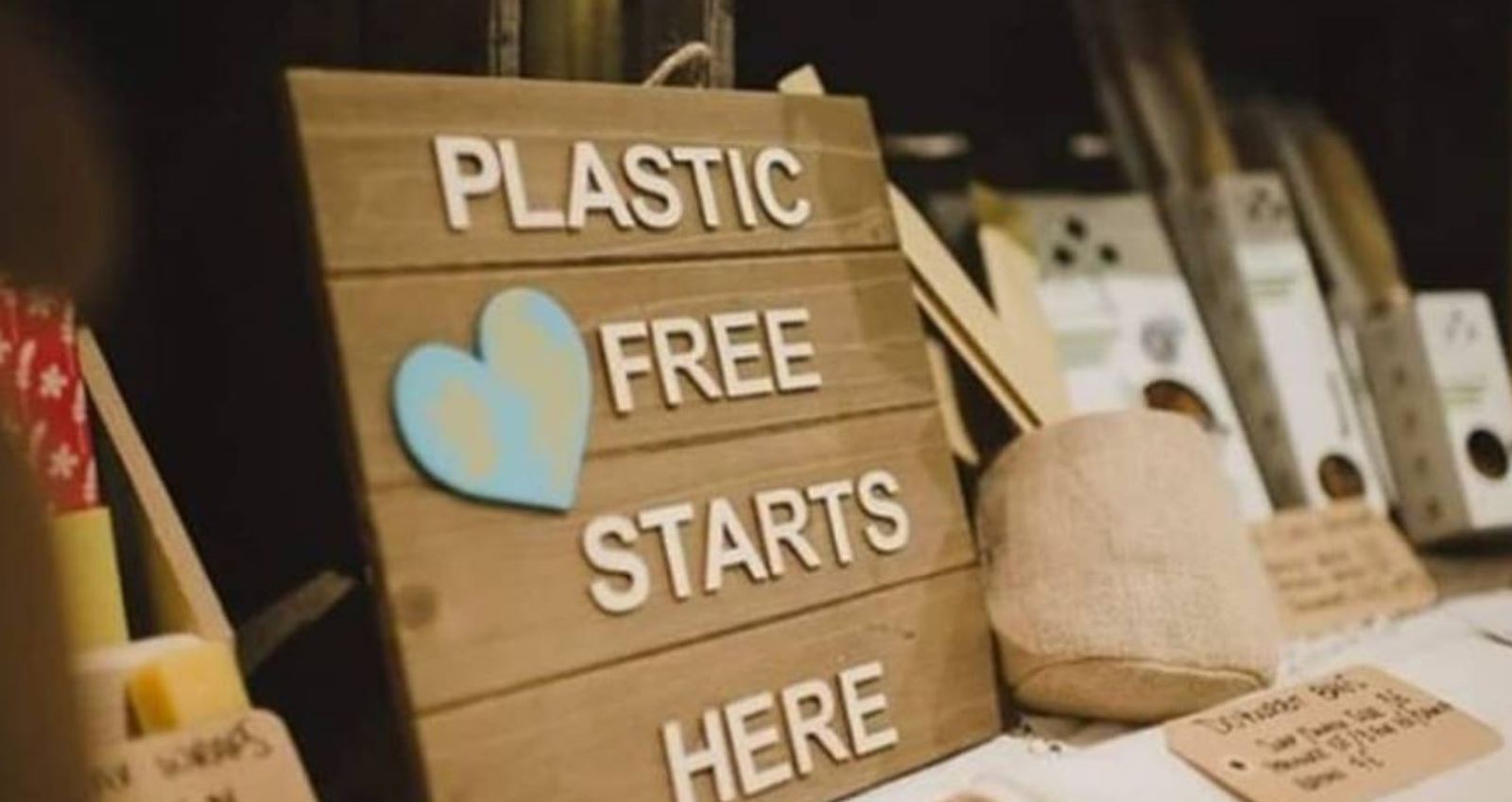 Vendors at Hillsborough Farmers Market on Saturday 25th September 2021,
Ard Mhacha Gourmet Mushrooms
Autumn Harvest
Ballylisk of Armagh
Ballyriff Buffalo
Black Top Studio
Blue Moon Specialist Donuts
Castlescreen Farm
Cavanagh Free Range Eggs Ltd
Crepes 2 Go
Deli Muru
Do Your Bit
Ellie Mac Candles
Food Path Street Food
Gillian Boyd Art
Green Fingers Family
Habanero Steve's
Indie Fude
Ispini Charcuterie & Deli
Jack's Fudge
Kin & Folk Fine Treats
Kinder Garden Cooks
Lecale Harvest
Luna Coffee
Microgreenway
Moocha Kombucha
Mrs R'ganics
Mrs Smyth's
Plumpy Balms
Potters Hill Plants
Proper Coffee
Ret Ro's Grilled Cheese
Rock Farm Produce
Seaside Books
Seaview Farms
Simply Devine Cakes and Bakes
Spontaneous Deuce
The Butter Nutter
The Cup Cake Patch
The Curious Farmer
The Local
The Oystercatcher
Thomas Powell Pottery
Tribal Burger
Tom & Ollie
Wild about soaps