Tis' the season for the Royal Hillsborough Twilight Christmas Market
It may be chilly out, but when the Christmas lights are on and the scent of cinnamon and pine is in the air you can't help but get into the Christmas spirit.
This December, Royal Hillsborough will be throwing open the gates to The Dark Walk for an afternoon and evening of sparkling festivities in our Twilight Market.
Friday 10th December - 15:00 - 21:00
Come and stroll through stalls from local artisans and discover gifts to treat your friends and food delights for your table.
There will be plenty of hot drinks and delicious food to eat, all set against the beautiful backdrop of Hillsborough Fort.
This year, our Twilight market will be filled with the sights, sounds and tastes of Christmas with an eclectic mix of food, art and craft. We will have over 50 stalls featuring artists and makers and their stunning designs and creations.
Crafts
Sinead of Ellie Mac Candles will have soy-wax seasonal candles. She will be featuring her "All About Eve" Christmas themed candle, which will fill your homes with rich warm cinnamon, clove and Tonka beans.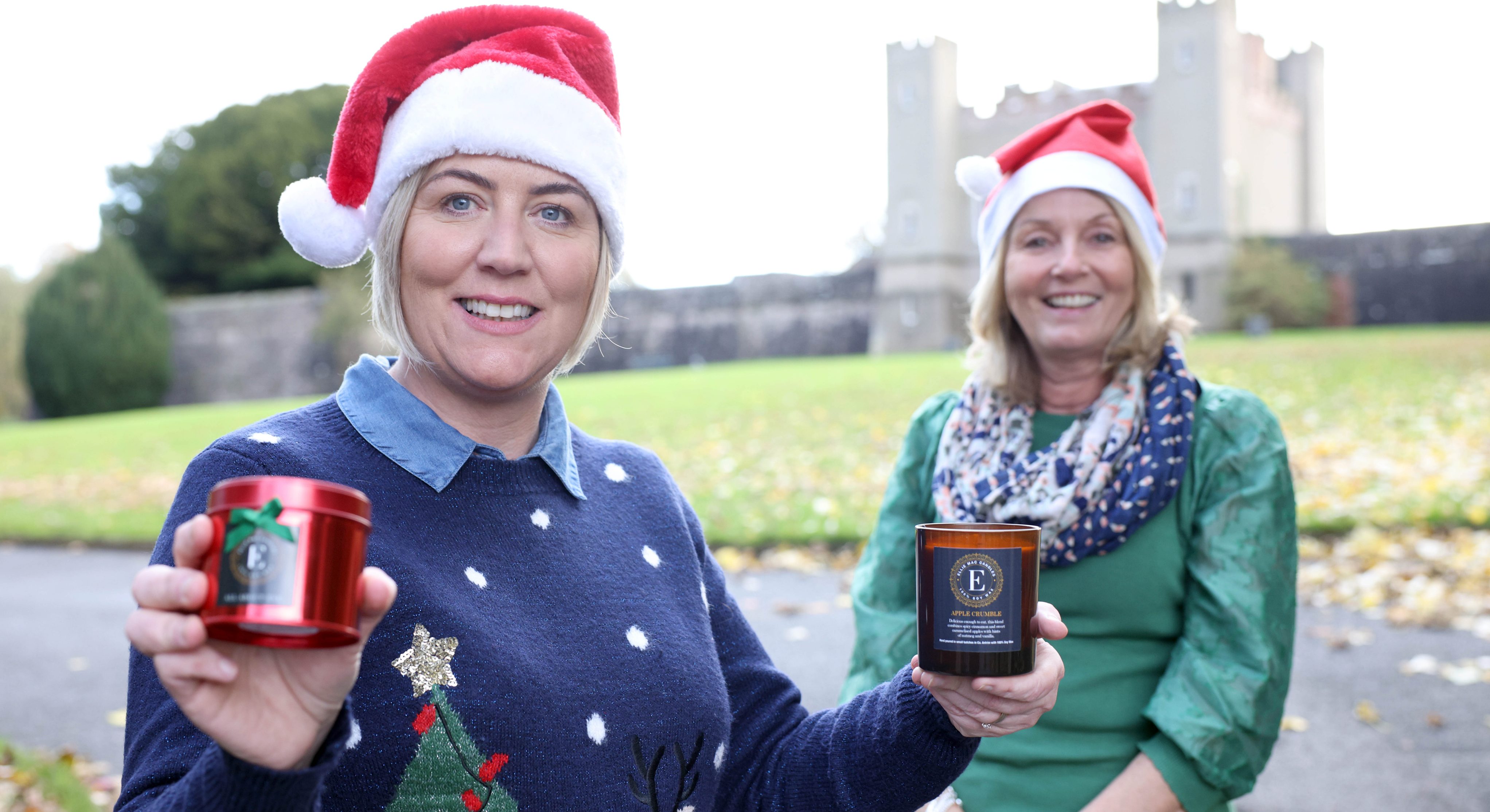 You'll also find Black Top Studio's bespoke wood and resin chopping boards, Alison Hanvey's hand-thrown pottery, LG Jewellery.
Beauty & Wellbeing
Valerie from Plumpy Balms will have her naturally nourishing lip balms and velvety smooth butter sticks, perfect for stocking fillers. Mrs R'ganics will also have her range of organic balms, serums and lotions perfectly packaged into pampering luxury gift collections and Wild Shore's luxury spa experience collection.
Artisan Food & Drink
If you're having friends and family over or just want a cosy night in, then speak to Ispini Charcuterie about creating the perfect platter of cured meats.
Christmas wouldn't be Christmas without some chocolate and sweets under the tree. Why not try award-winning fudge from Jack's Fudge and chocolatier, Ten Watch Chocolates..
15-year-old heritage pig farmer, Nicholas Denison of Rock Road Farm (just up the road from the market) will also have a selection of pork products to fill your freezers and keep you going till the New Year.
There will also be plenty to eat for dinner, with Carryduff based Dough Heads, bringing gourmet pizzas to the party. We're looking forward to experiencing the taste of Christmas with their Christmas Pizza
If you're craving something sweet, Rosie McNeill Cakes will have some festive cupcakes to snack on as you're browsing the stalls, or to give as a seasonal gift.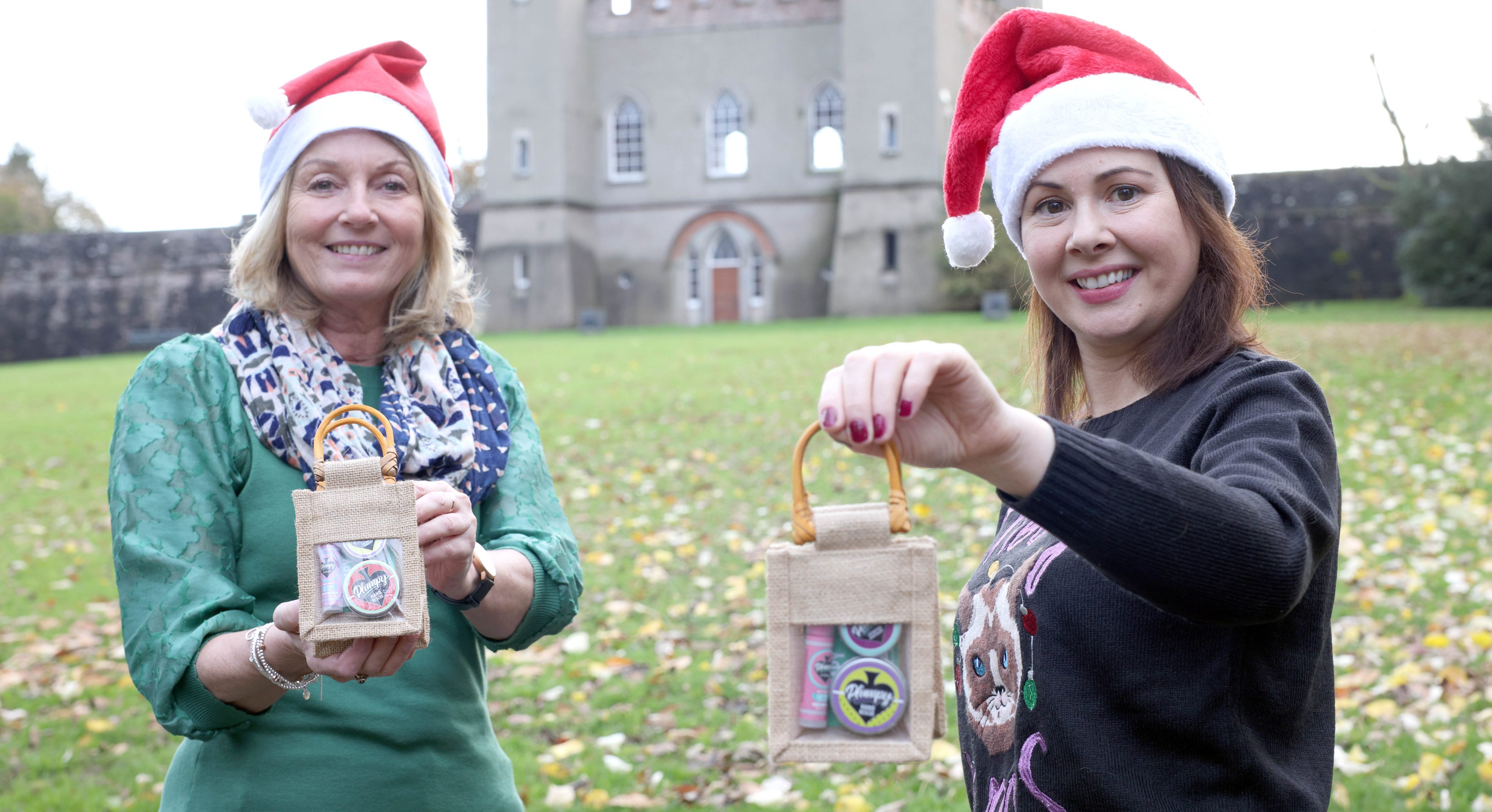 Entertainment
There will also be live music with the Downshire Primary children's choir and the Friends School Brass Ensemble opening the market for us on Friday. There will be music throughout with local musicians supplying the sounds of the season.
Don't miss out on this wonderful Twilight Market and experiencing all that Royal Hillsborough has to offer. There will be plenty to enchant the child in us all with interactive seasonal crafts with Santa's elves. Santa may even stop by to enjoy the festivities and say hello.
Come and join us on The Dark Walk on Friday 10th December. You may just find that perfect Christmas present you have been searching for.
Royal Hillsborough Market Schedule
Experience the Royal Hillsborough Christmas Market in the twilight on Friday 10th December from 3pm. The market closes at 9pm. (But don't forget the market is open again on Saturday from 10am-3pm)
Music:
3pm - Downshire Primary School Choir

3.30pm - Friends School Lisburn Brass Ensemble

3-9pm - live music with local artists
Children's Crafts
3-9pm - make your own Christmas Tree decorations with Santa's elves to take home.

5-8pm Santa will be visiting the market to say hello
Royal Hillsborough
Many of the Royal Hillsborough village shops will be staying open until 9pm
Artisan Food Producers
Arata Leaf
Autumn Harvest
Ballylisk of Armagh
Bunelos
Castlescreen Farm
Chala Chai
Crawfords Rock Seaweed
Deli Muru
Troughton's Premium
Gold & Browne's
Green Fingers Family
Habanero Steve's
Indie Füde
Ispini Charcuterie
Jack's Fudge
Lecale Harvest
Rock Road Farm
Rosie McNeill Cakes
SeaSugar Handmade Confectionery
Seaview Farms
Spear & Arrow Bone Broth
The Butter Nutter
The Curious Farmer
The Local
The Oystercatcher
Tom & Ollie
Totally Hot NI
Artisan Art, Crafts & Gifts
Alison Hanvey Ceramics
Blacktop Studio
Bodhi Living & Lifestyle
Curlew Cottage Design
Ellie Mac Candles
Gillian Boyd Art
Lauren Fowler Handcrafted company
LG Jewellery
Mrs R'ganics
Plumpy Balms
Reuben's Rural Crafts
Sarah & Mart's Art
Seaside Books
Simply E Designs
Wendy Ward Designs
Wild Shore (N.I) Ltd
340 North
Wild About Soaps
Zoe Olivia Art
Sustainable Homewares & Pet
Do Your Bit
Don't forget the Dog
Artisan Street Food & Drink
Crepes 2 go
Dough Head's NI
Percy's Coffee
Steady Neddy NI
The Hatch
Tribal Burger
Ret Ro's
Wrap up warm and come and join in the festive fun.
Parking
Ballynahinch Street Car Park
Hillsborough Forest Park
Beechlawn School Car Park (after 4pm)
Accessibility
The market is suitable for wheelchairs. There are some designated blue badge parking spaces in the village. All the car parks have blue badge spaces.
We will be posting regular updates about the Twilight Market and the Day Market on Saturday 11th December 10-3pm, so follow us on Twitter @visitlisburn, Instagram @visitlisburncastlereagh or on Facebook @enjoylisburn