Lisburn and Castlereagh is just brimming with skilled and passionate food producers and growers;
Regular faces at food fairs and markets across the country, they call this area home. With such variety of products from jams, baked goods and preserves, to coffee, beers and spirits, you really will be spoilt for choice whilst on a tasting tour of the Lisburn & Castlereagh region, whether you're at one of our many food markets, enjoying the local produce at a restaurant, or buying direct from the artisans themselves.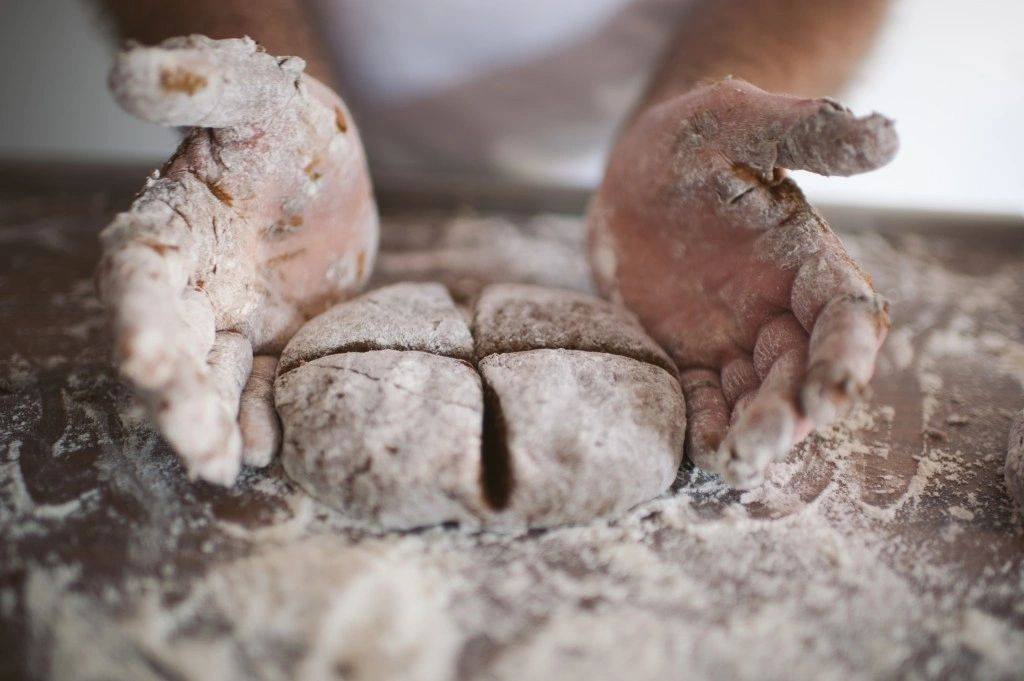 A regular face at food markets around Northenr Ireland, Mark has delivered many demonstrations in food pavilions since he started back in 2013.
He has been awarded "Great Taste Awards" for several products in 2014, 2015 and 2016.
Mark also runs his Krazi Soda School at his home in County Down that has been picking up momentum since 2018.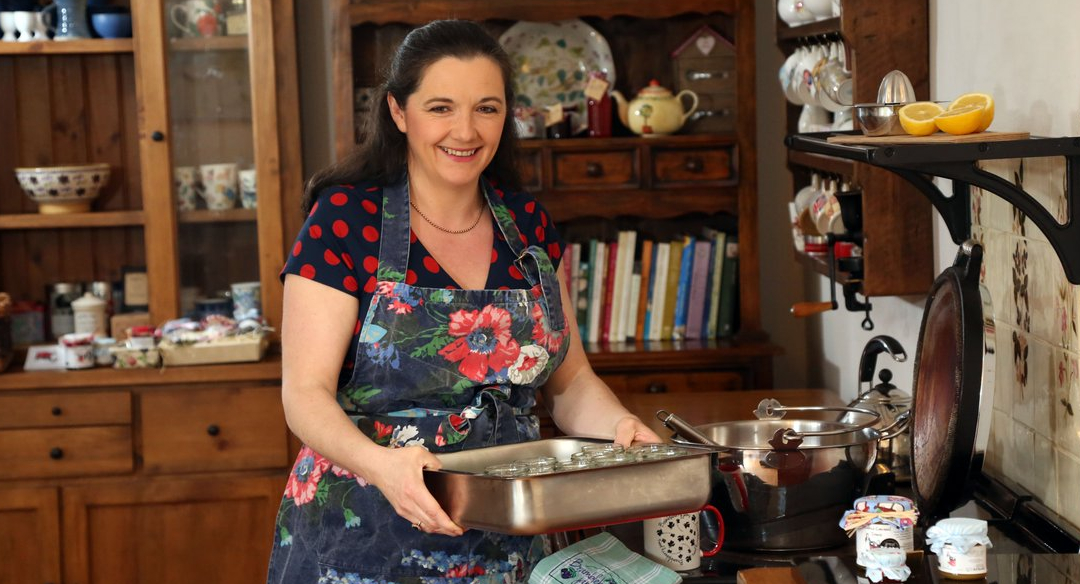 Homemade jams and sauces by award winning cook Alice McIllhagger, using all natural ingredients, cooked slowly in small hand cut batches on an old AGA range.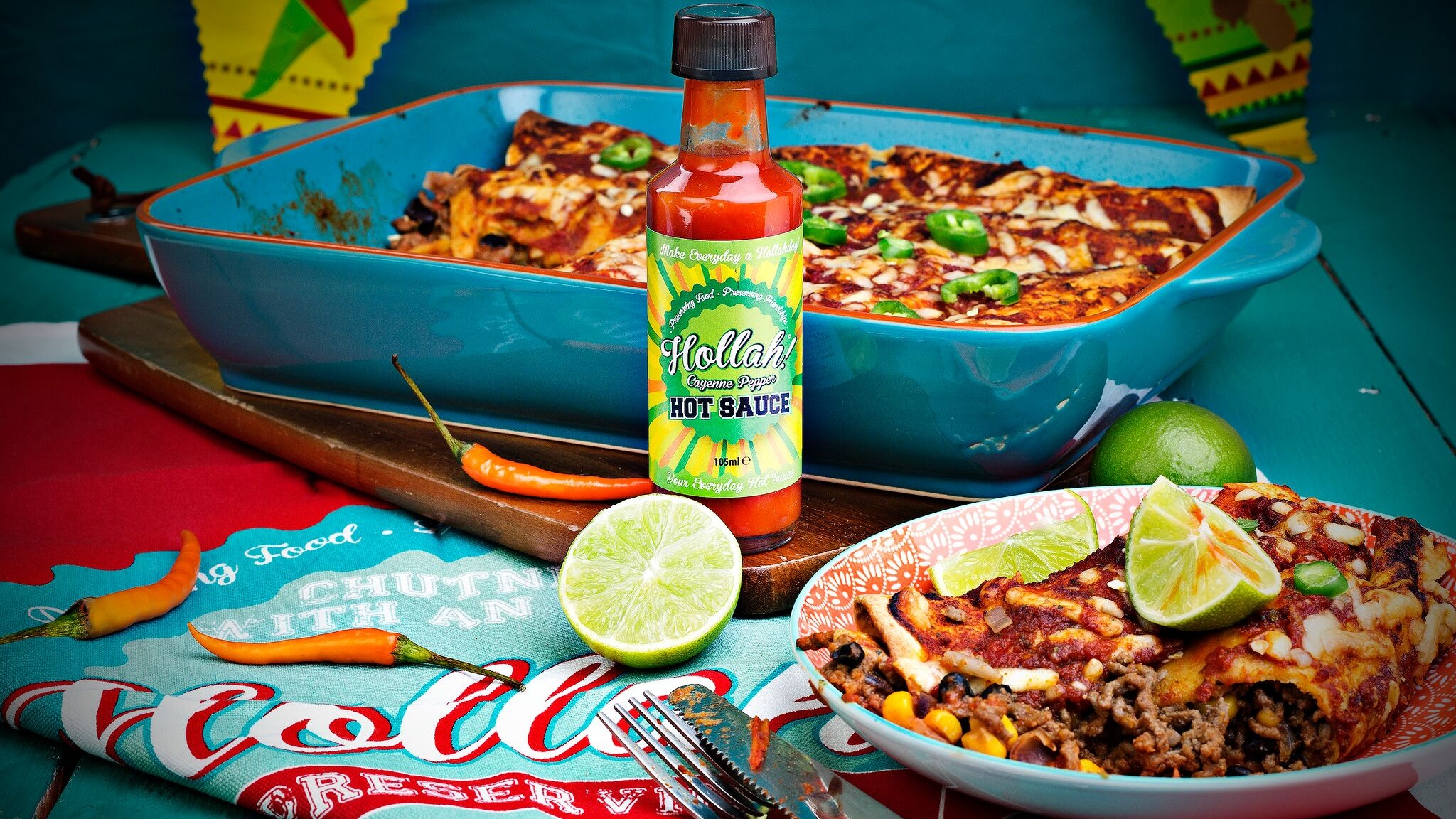 Hollah Preserving came about due to a love of preservation of Food, Friendships and Sanity!
They started from humble beginnings cooking chilli jams and chutneys from their homes in 2014. Now, having outgrown the home kitchens, Hollah is delighted to have expanded and entrusted their production to a local and experienced manufacturer. This has enabled them to spread the Hollah love further afield. They offer Gift packs & Hampers with Cheese Boards and Award-winning Chutney, Sauces & Relishes.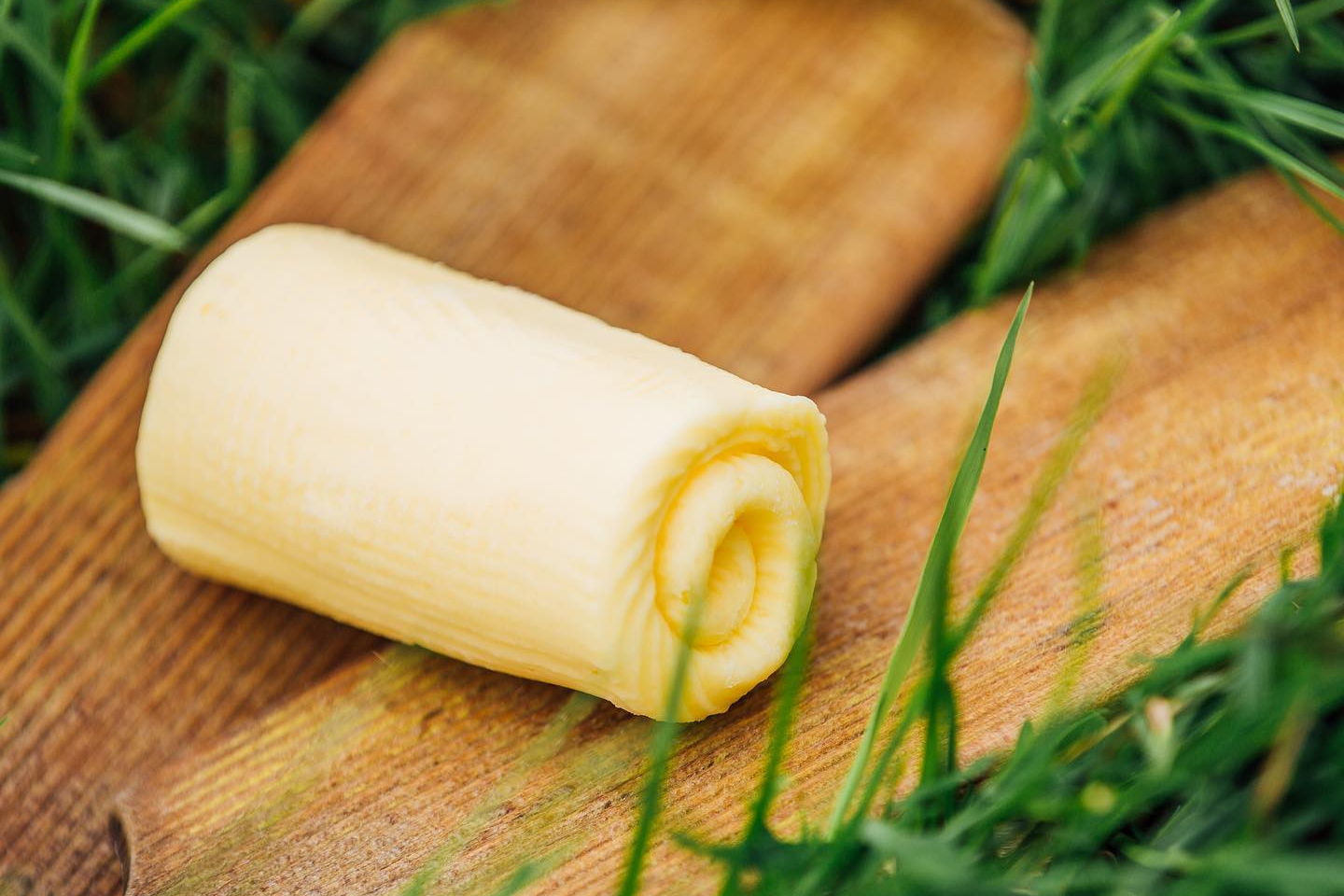 Allison and Will Abernethy inherited their butter making skills from previous family generations and in 2005 decided to turn their hobby into a business.
Initially going to local agricultural and vintage shows to demonstrate how cream is churned and turned into butter, they soon realised there was a demand for their product.
Starting off in Northern Ireland, they now supply many prestigious shops and restaurants throughout the UK and beyond.
Churned in the heart of County Down, their butter is made with care and love. They source amazing cream from a local dairy and focus on quality and flavour above all else. They slow churn their butters in small batches, giving them their distinct colour and flavour. With a focus on locally sourced produce, they aim to make some of the finest, flavour rich butters you have ever tasted.
They spend time and effort on the production process to ensure they maintain the quality they want. At Abernethy Butter, they don't believe in doing things fast, they take their time to blend their butters by hand using their wooden butter paddles.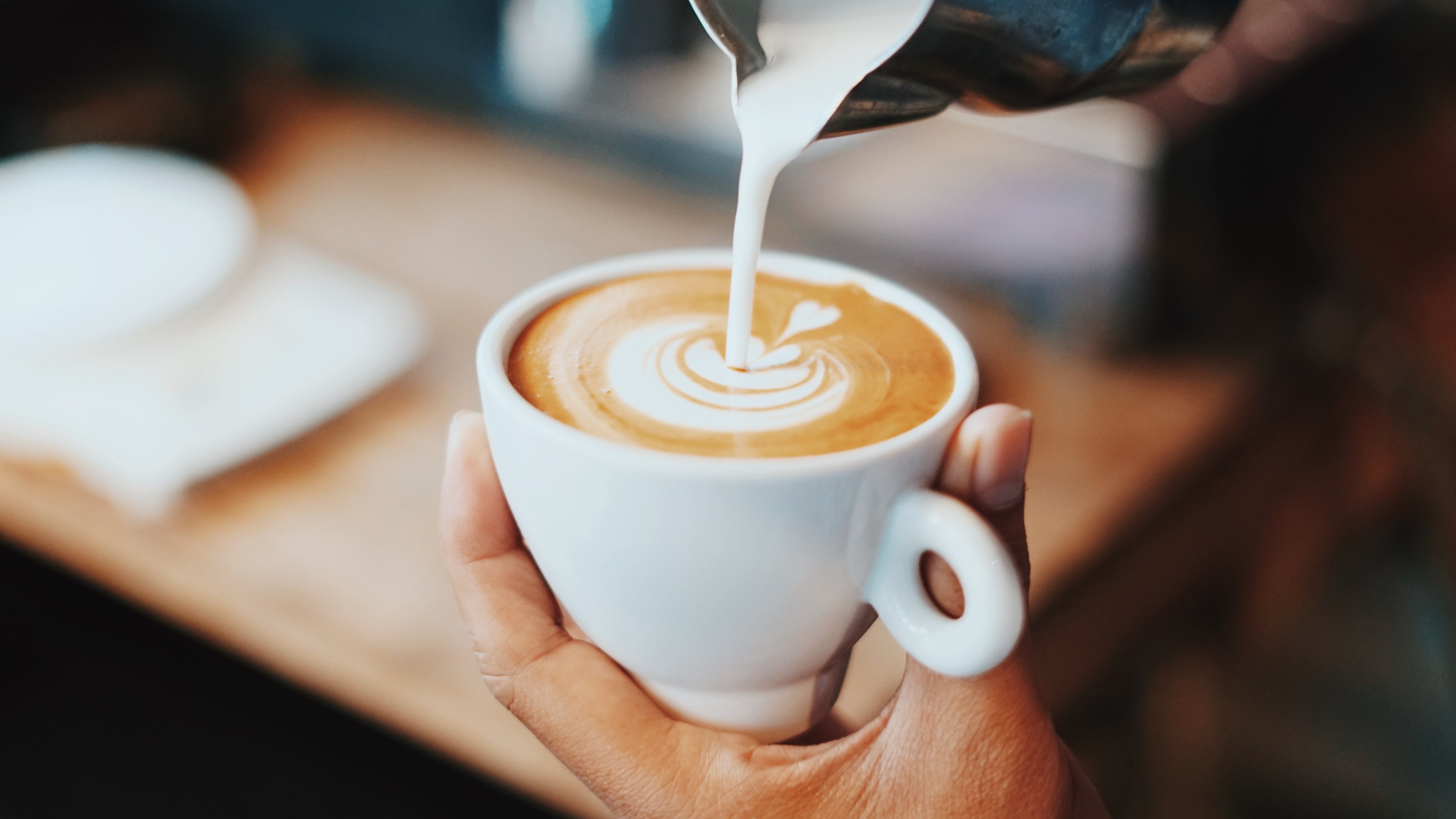 Family coffee roasters since 1913. Johnson's coffee roasters supply a wide range of the latest coffee machinery, Barista training and of course, the finest coffee beans to order.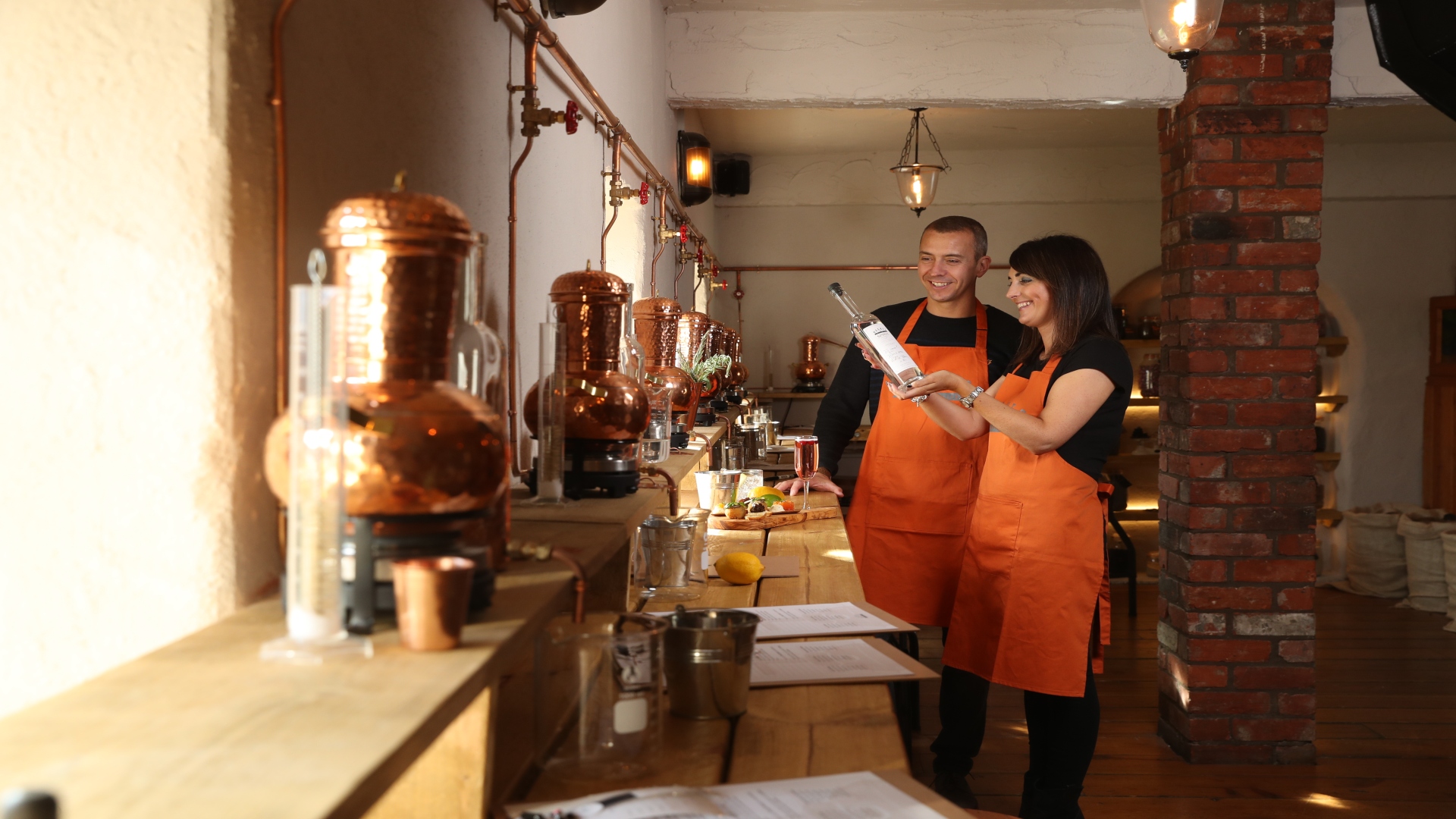 Hughes Craft Distillery was established in 2010 by husband and wife Stuart and Barbara. They were the first small-batch spirits producer in Northern Ireland much ahead of the craft spirits movement.
Carefully selecting wild berries and botanicals from the beautiful countryside, moving in harmony with changing seasons, and locking the purity of nature into RubyBlue unique infusions and exceptionally smooth Vodkas. RubyBlue Spirits embody premium quality traditionally crafted to create a flavour experience – The award-winning RubyBlue Spirits range is now produced in the beautiful village of Moira, with adjoined Gastropub and Gin school.
Exported around the world, loved and supported by local restaurants, bars and retailers, RubyBlue is featured throughout the Food & Drink menus at The StillHouse.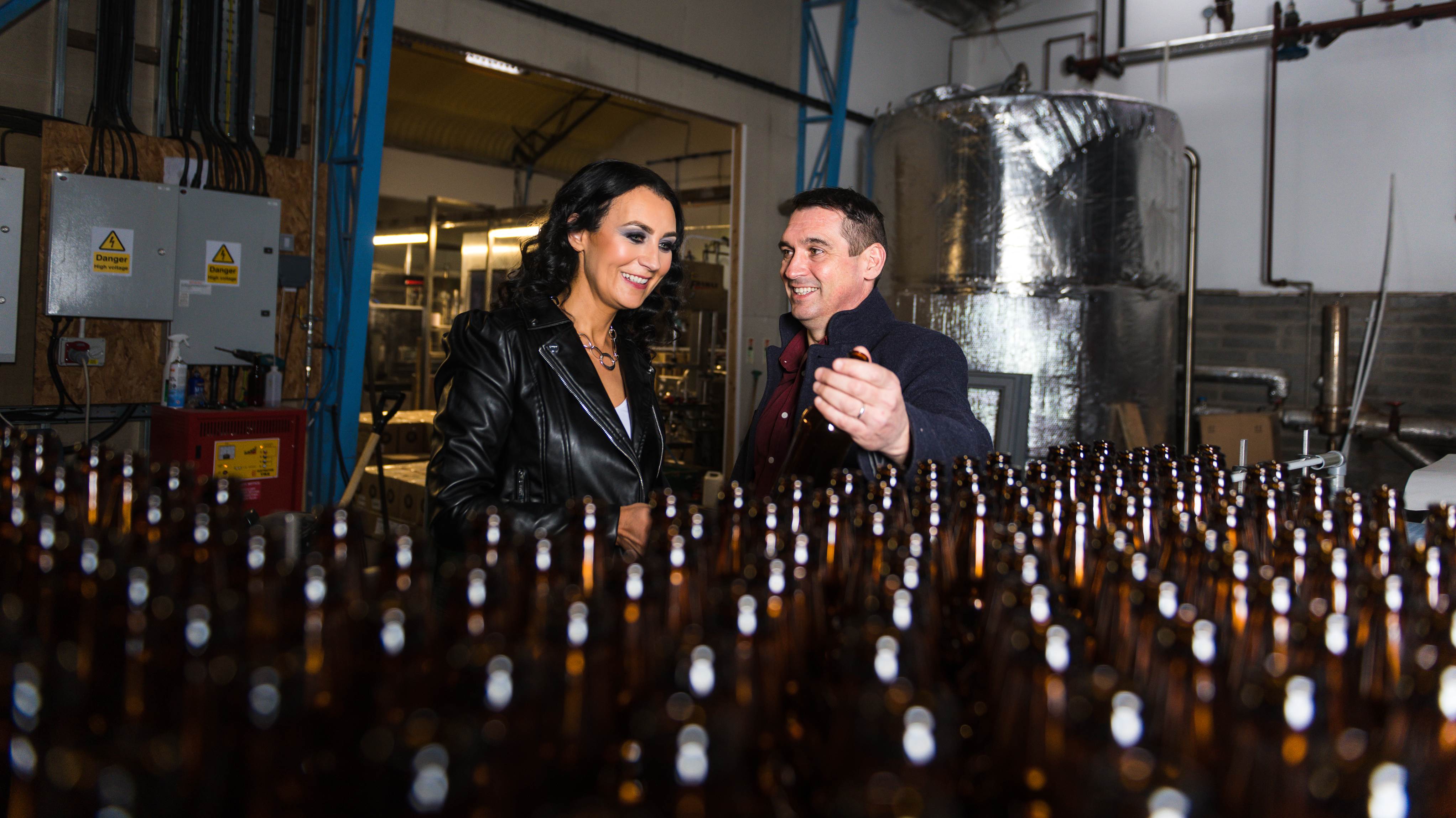 Hilden Brewing Company was established by Ann and Seamus Scullion in 1981 in the courtyard of Hilden House the former home of the Barbour linen barons. Here the Scullions reintroduced into Ireland the tradition of a local brewery making beers of distinctive character and taste. Hilden is now the oldest independent brewery on the island of Ireland, hosting weddings and functions in the Tap Room and conducting guided tours of the working brewery.