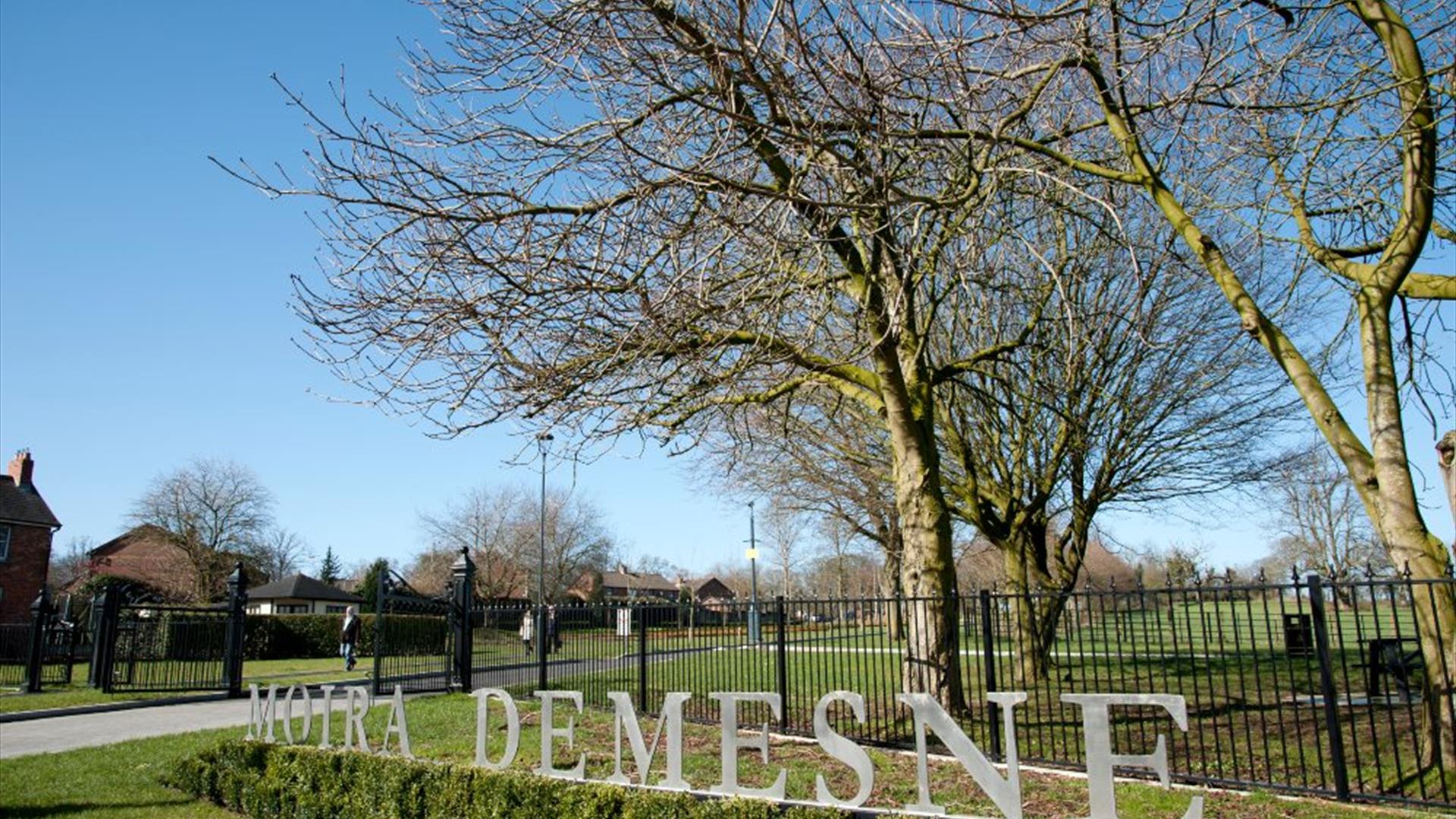 About
Moira Demesne is located in the picturesque village of Moira. It is situated off the Main Street and is a popular landmark, providing a quiet escape from the busy village.
The Park is comprised of over 40 acres of parkland and offers areas of amenity grassland whihc incorporates beautiful walkways and picnic sites for everyone to enjoy the great outdoors.
The Park also offers areas dedicated to biodiversity and holds a significant number of old trees which include horse chestnut, oak and beech trees. These trees give the demesne its character by virtue of their age and size and also benefit a range of wildlife species.
The 'Wildlife areas' have been developed over the years and provide protection to areas of trees and a range of habitats for wildflowers. Areas of previously mown grass have been allowed to grow and are subjected to a mowing regime to encourage the seeding of a variety of plants.
There is a state of the art children's play area and alongside this an outdoor gym equipment for adults, making the park attractive to people of all ages.
History of the Park
Sir Arthur Rawdon, MP (1662-1695) laid out Moira Demesne with trees and exotic plants from Jamaica, thus making it one of the foremost botanical gardens back in 17th Century Europe. He also built the first hot house in Ireland. Although some of these features are no longer visible in the park today.