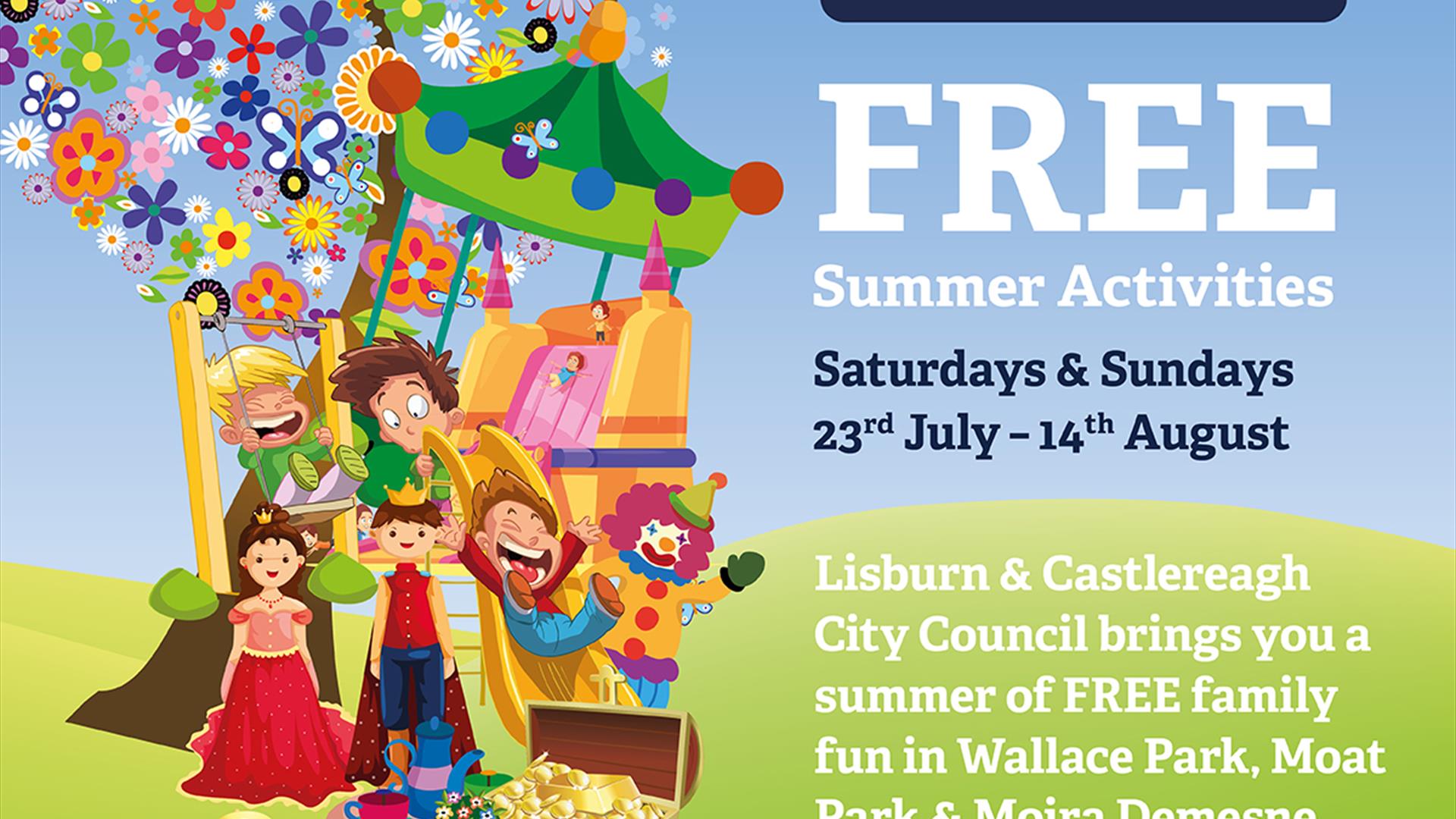 About
Park Life 2022 - Moira Demesne FREE Summer Activities Saturdays & Sundays 23 July to 14 August
Sat 23 July (2pm-4pm) - Our Fun Day will bring your favourite elements of Park Life together with bouncy castles, face painting, circus workshop and street theatre performances.
Sat 30 July (2pm-4pm) - Mini Mela - A celebration of world cultures through music, visual arts and dance. The Park will be filled with the colours and sounds of faraway places featuring live music and dance performers in authentic colurful costumes. Make yourself a global craft from India, China, Poland or Estonia and sample the taste of exotic foods.
Sat 6 August (2pm-4pm) - Our Planet - Come, see and learn about the exotic creatures we share the planet with and join in some interactive messy play! Plant a flower and take it home with you. Enjoy a nature themed craft workshop and visit the petting farm get up close and personal with all the animals and make a new friend!
Sat 13 August (2pm-4pm) - Heroes and Princesses - The whole team will be out in full force with some of the Avengers assembling at the event including Spiderman and Wonder Woman and more heroes. They will be hosting an anazing Hero Academy thrilling the crowds with performances from Queen Elsa and Mirabel!
Sun 24 July (3pm-4pm) - 1st Old Boys Band
Sun 31 July (3pm-4pm) - Baillies Mills Accordion Band
Sun 7 August (3pm-4pm) - NI Concert Band
Sun 14 August (3pm-4pm) - Comber Brass Band
Facilities
Accessibility
Activities accessible for visitors with disabilities
All areas accessible to disabled visitors
Toilets for disabled visitors