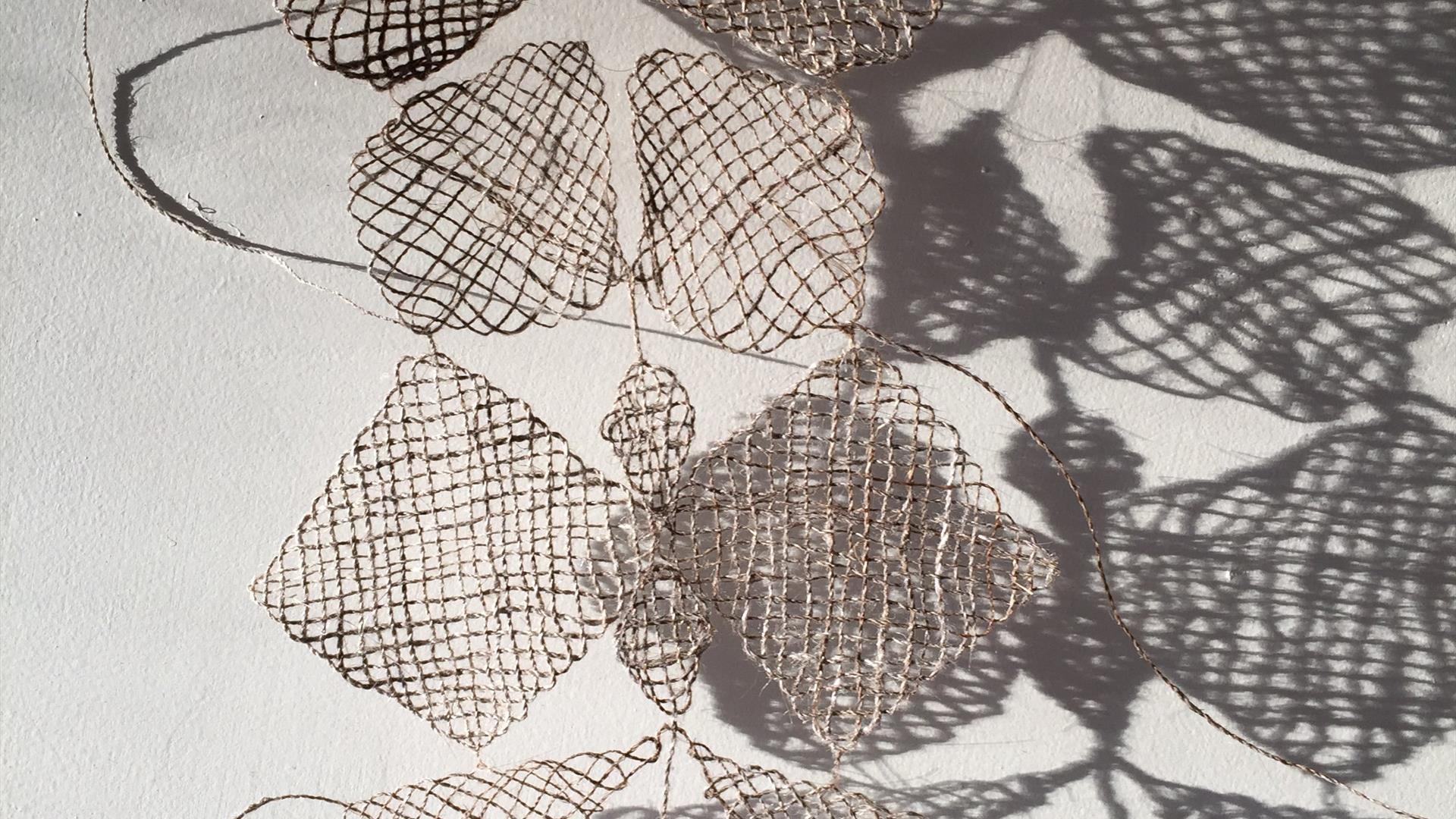 About
Get inspired
Group Exhibition
'Plant Communitas: Linum. Flax/Linen Crossings'
2 - 30 September 2023
Open 11am - 5pm Tuesday to Saturday
FREE All welcome
Featuring Annemiek de Beer, Patricia Brien, Amanda Coppes-Martin, Bridget Kennedy, Geoff Diego Litherland, Angharad McLaren, Tim Parry-Williams, and Ilka White
Curated by Patricia Brien
Communitas [kɔmˈmuːnɪt̪äːs̠] is a Latin noun referring to an unstructured community in which persons are equal, it also signifies the very spirit of community.
Humans live in plantscapes and yet, in Western thinking, plants are backgrounded as inanimate non-subjects. 'Plant Communitas' highlights the aliveness and presence of the plant kingdom, attuning specifically to flax and linen. The exhibition considers the plant cycle and connections with cultural traditions, inherited knowledges, local practices and intuitive or spiritual relations within this framework. The exhibiting artists from diverse practices embrace a community of diverse entanglements in this human-plant meshwork explored and expressed through a variety of artworks.
This exhibition is part of the Linen Biennale funded by The National Lottery Heritage Fund.
Image: work by Ilka White
Talks & Conversations will accompany this exhibition
Artists in conversation - Saturday 9 September, 2-3pm online
Artists in conversation - Saturday 16 September, 11am-12pm online
Artist talk - Saturday 23 September, 2-3pm at R-Space, Lisburn
Facilities
Accessibility
Activities accessible for visitors with disabilities