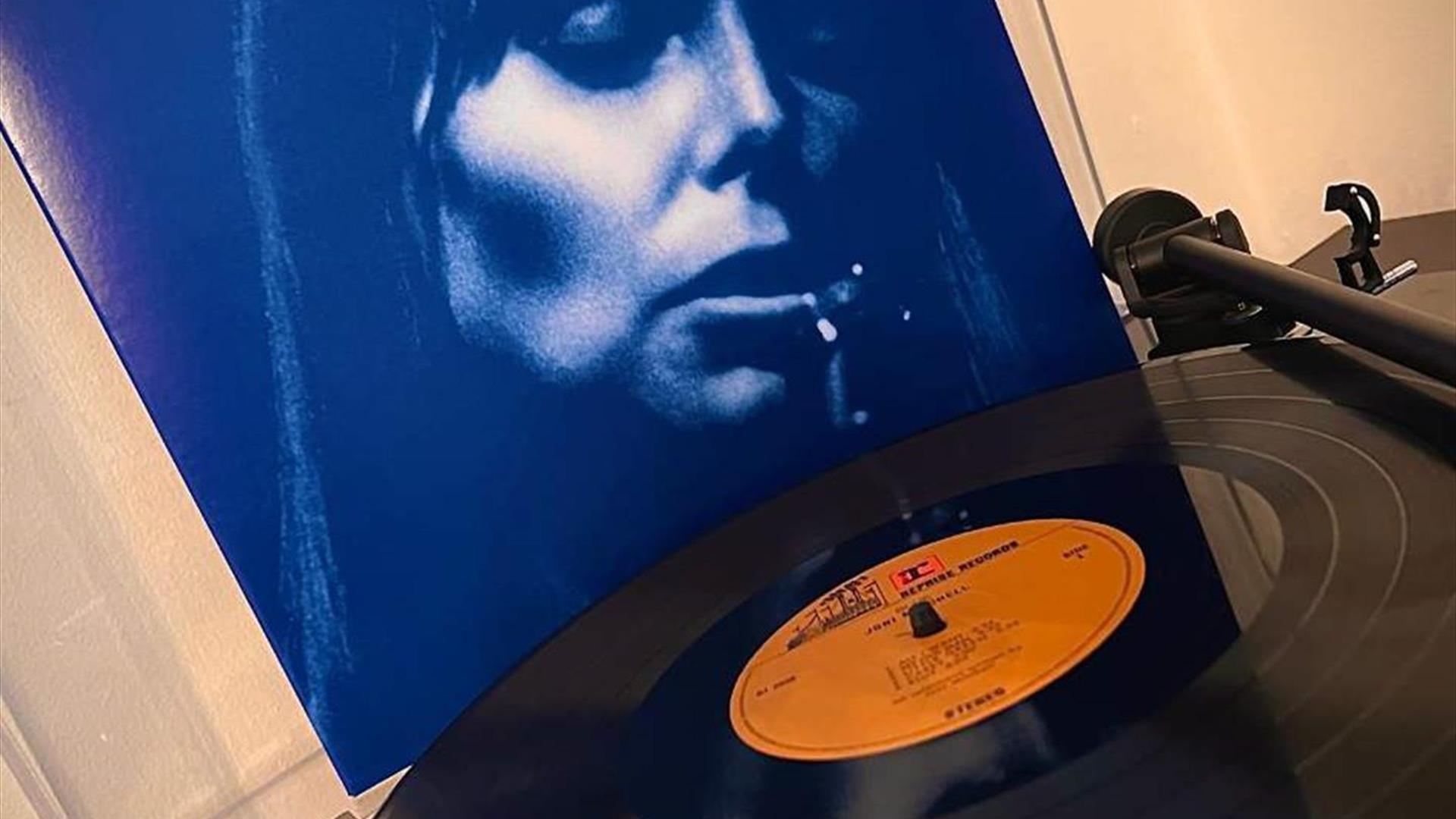 About
VINYL ISLAND JONI MITCHELL - Blue
Real music, real records, real history. Ralph McLean revisits Joni Mitchell's classic album Blue on vintage vinyl. Award winning Nothing Is Real podcaster Steven Cockcroft and Ralph will share their thoughts on the album and Anthony Toner gives us his renditions of some of his favourite tracks.

Have soulless downloads and streaming taken away the magic of great music for you? With full album playback, exclusive live performance and informed chat, this is a chance to relive some of music's greatest hits and hear it the way the artists wanted you to hear it - on rich, warm and gorgeous vinyl.

Relax and enjoy a bespoke evening as Ralph invites you to fall back in love with your favourite music in the company of like-minded souls.
Facilities
Accessibility
All areas accessible to disabled visitors